Conductor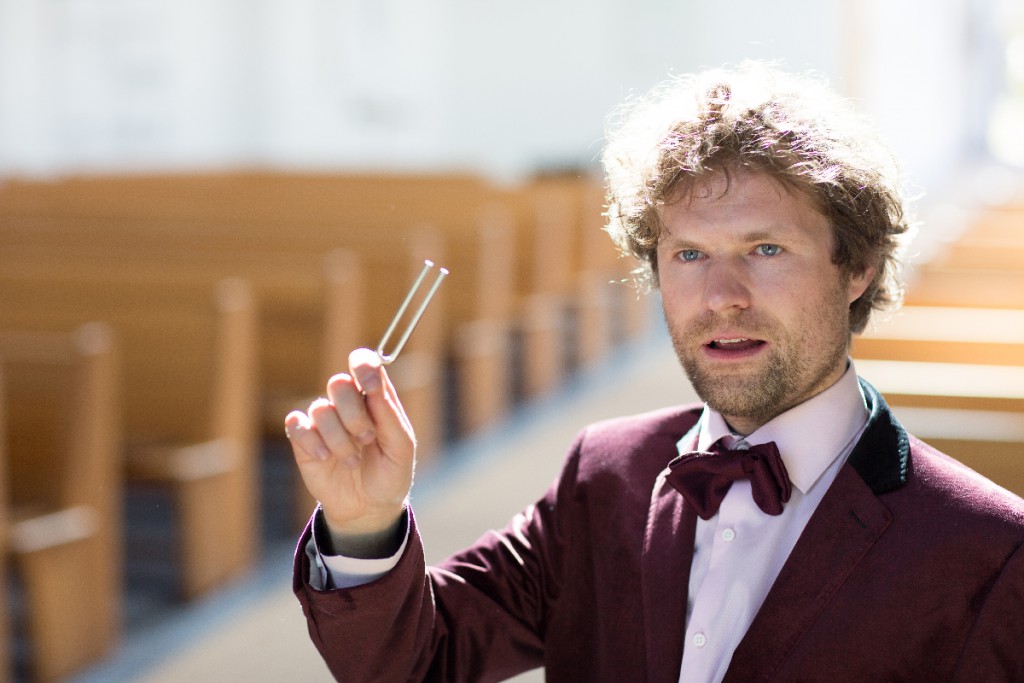 Conductor and singer Endrik Üksvärav (b 1980) was graduated from Estonian Academy of Music and Theatre as a conductor (BA) in 2004. Additionally, he studied trumpet and french horn. In 2011 he got MA degree in conducting.
Endrik Üksvärav has conducted different chamber choirs and orchestras.
On 2010 he created Collegium Musicale Chamber Choir. The year 2011 was very remarkable – the choir was announced as "Choir of the year 2011" in Estonia and he got the prize "Young conductor of the year".
Also, in 2011 he started to focus more to the solo singing (tenor). In Autumn 2012 he started to study Early Music Sining in the Royal Conservatory of the Hague (in BA and MA, teachers Peter Kooij, Michael Change, Jill Feldmann and Maria Acda-Maas). During the following years he has had different singing projects both in Estonia and in the Netherlands. He has sang in several modern operas, made the debute in front of the Estonian National Symphony Orchestra and performed in the "La Folle Journee" festival in Tokyo (2017).
In 2016 he participated Järvi Winter Academy for conductors and in Järvi Academy Conducting course leaded by Neeme Järvi and Paavo Järvi. Additionaly he has participated in the master classes of Jorma Panula.
In 2017 he did co-operation work with Rascher Saxophone Quartet with whom Lera Auerbach´s "72 Angels" Estonian preimier was performed. In 2018 he conducted Cappella Amsterdam (Holland) – four concerts with Estonian music programm including the works of Arvo Pärt, Erkki-Sven Tüür, Veljo Tormis and Tõnu Kõrvits and NFM Leopoldinum Chamber Orhcestra (Poland) – four concerts with Estonian and Polish choral and orchestra music, including Erkki-Sven Tüür "Requiem".
Endrik Üksvärav is the artistic director of Pühalepa Music Festival that takes place every August on island Hiiumaa in Estonia.