CD-s
Order our CD-s here:
2CD Veljo Tormis "Unustatud rahvad"
Live-recording of the Veljo Tormis choral cycle "Forgotten peoples".
Performed on 7 August in 2014 in Tallinn. Recorded by Estonian National Broadcasting / Classical radio.
Length of 2CD: 2 h 18 min
Forgotten Peoples by Veljo Tormis is a choral cycle comprising six parts:
– Livonian Heritage
– Votic Wedding Songs
– Izhorian Epic
– Ingrian Evenings
– Vepsian Paths
– Karelian Destiny.
The cycle was composed in 1970–1989 and is based on traditional (runo) folk songs of six Balto-Finnic nations.
Price: 15 EUR + postage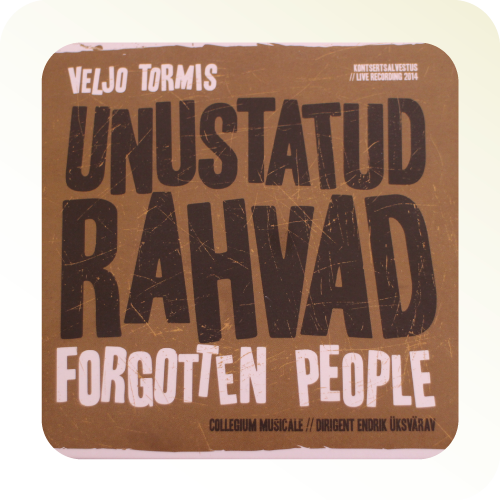 CD "Peegel peeglis"
"Choral CD of the Year 2012"
Live-recording.
Concert took place on 14 July 2012 in Niguliste church in Tallinn.
Choral works of two Estonian composers – Arvo Pärt and Pärt Uusberg.
Price: 10 EUR + postage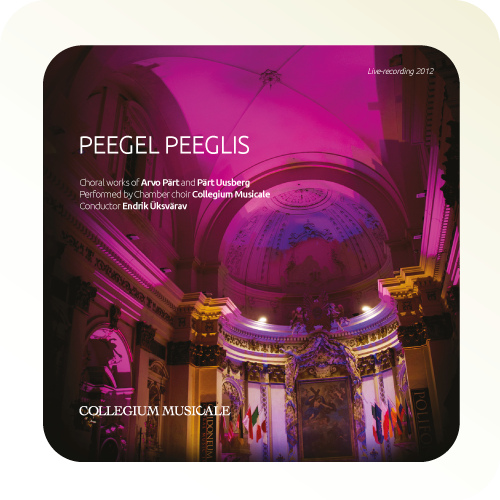 For the payment we will send the invoice.